People
The Watts & Hughes directors are approachable and available for clients to talk to. As the owners and operators at Watts & Hughes Construction, they can make decisions quickly and with confidence. Control and management of all projects are overseen by the directors, who ensure key people possess the technical excellence, experience and construction industry knowledge to get the job completed in accordance with the Watts & Hughes premise of delivering quality construction on time.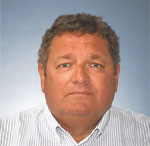 Craig
Watts
Managing Director
As one of the founders of Watts & Hughes in 1984 and now as the Managing Director, it's been a pleasure to grow this organisation with the help of those who have worked and continue to work with me. The company has grown into a successful organisation and continues to expand its expertise in all aspects of construction.
As the Managing Director I take responsibility for all aspects of the business. This includes: identifying, developing and implementing the business strategy; planning and directing Watts & Hughes' goals (along with the executive team) including the financial and trading performance of the company, the quality of our business, the culture of the company and the legislative adherence of the organisation; and protecting and enhancing the values of the company and its reputation in the market including its employees, customers, suppliers, official bodies and its shareholders.
Prior to establishing Watts & Hughes I had the benefit of working with the following companies: Civil & Civic Construction (Wellington/Auckland), Wilkins & Davies Construction (Auckland), Rudolph & Sletton (California, USA) and Angus Construction (Auckland). All these companies helped with the basis of the foundation of the success of Watts & Hughes.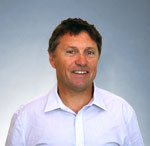 Peter
Wilkinson
Finance Director
I joined Watts & Hughes in 1988 and my current role as Finance Director means I'm responsible for the financial management of the company.
Prior to starting with Watts & Hughes, I worked for a property developer and as a chartered accountant.
I enjoy the positive team culture at Watts & Hughes and in particular, our company's ability to partner with construction consultants and clients to create successful and tangible outcomes.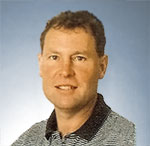 Rob
Murphy
Construction Director
After starting as a project manager in 1985 with Watts & Hughes, I took on the role of Construction Manager in 1991— overseeing all construction projects.
In 2000 I became a shareholder and the General Manager overseeing all aspects of the construction process.
My role now is to ensure all aspects of the construction business are performing as required and this involves: ensuring the estimating is carried out efficiently and making strategies on specific tenders that suit our operation best keeping an overview of all our projects and attending to any issues that may arise including resolving disputes; overseeing the purchase and maintenance of our plant and equipment and ensuring the plant yard is providing the required service; undertaking the hiring and firing of our staff including performance reviews and yearly reviews of salaries; reviewing safety systems and ensuring high standards of safety are adhered to and reviewing marketing, and liaising with existing and new clients.
Prior to working at Watts & Hughes I did a carpentry apprenticeship, completed a New Zealand Certificate in Building with Cubbits NZ Ltd, was the general foreman with Civil & Civil, and then a site manager for two construction companies.
Working at Watts & Hughes is a very satisfying and exciting experience. Because we place a high priority on our staff training and welfare our staff turnover is low.
We have an absolute focus on providing a professional service and achieving high quality results for clients while ensuring their requirements are met and the experience of working with us is enjoyable! As a result we have significant numbers of return clients and new referral business.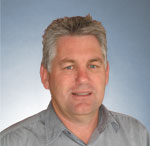 Mark
Gutry
Construction Director
After joining Watts & Hughes in 2002 as a project manager in Auckland, I moved into the role of General Manager of Watts & Hughes Construction Waikato/Bay of Plenty. With the 2010 amalgamation of the two offices I am now the Construction Director of the Waikato, Bay of Plenty, Gisborne and Wellington regions.
As the Construction Director, my role includes: managing the day-to-day operations; procuring and securing new work; ensuring existing projects are built on time and to our high standards of quality; and maintaining great relationships with existing clients.
I started in the building and construction industries many years ago, working with only two national construction companies over twenty years—as a trade qualified builder with one and then in construction management with the other. After gaining overseas experience in building and construction, I started working with Watts & Hughes in 2002.
Because of my extensive background in the construction industry, I enjoy being a motivated and hands-on director. I'm motivated and challenged by the talented staff at Watts & Hughes and work to provide on-going opportunities for them.
I grew up in the Waikato/Bay of Plenty area and love working with local clients as well as catering for our growing client-base in the lower North Island.
Every job is different— every day is different!